Control Your Kidney Health Naturally!*
Introducing Doctor Recommended Kidney Support!*
* Doctor Recommended Dietary Herbs * 100% Satisfaction Guaranteed *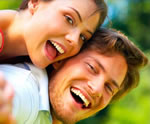 Are you looking for information on kidney herbals? This question is not easily answered using only Western Medicine. But in Eastern Medicine, dietary herbs have been used for centuries to support kidney health.*
In addition to eating a diet that has been designed specifically for your situation by a licensed dietician or nutritionist, Eastern Medicine herbs can be an effective part of your dietary supplement kidney health regiment.*
Kidney Herbal Support: Get The Big Picture
Eastern Medicine practitioners believe, and practice, a "big picture" approach to health and well being.
They don't just focus on relieving symptoms, but rather, focus on solving the underlying cause of any given condition, as well as any imbalances in the body that may lead to disease and disorder.*
Eastern Medicine practitioners use select herbs to support the body's natural ability to stay healthy, to regenerate health, and to maintain normal body function.*
Amazingly, Eastern Medicine practitioners have been successfully using herbs for centuries for vital health support, and many people and doctors still do not even know it is available and effective.*
Introducing Dietary Supplement Support:*
for the Body regarding Kidney Health*
Get Well Natural LLC has created numerous kidney health related dietary supplements. These kidney supplements are based on the same philosophies and practices mentioned above that have been proven for centuries in Eastern Medicine. The Doctors and Herbalists that designed these products, created and successfully used these types of kidney formulas with their patients in their practices around the world.*
You can try them out satisfaction guaranteed.*
Try Them Satisfaction Guaranteed!*
You may try any of our products with one simple 90-day guarantee: You must be satisfied or you get your money back.
IMPORTANT NOTE: Keep in mind that according to these Eastern Medicine practices, dietary health support approaches do require a period of time to allow for the body to achieve a healthier balance. The doctors who developed these products recommend a 3 to 6 month initial use to provide the body with the essential daily balanced support that they found effective for their patients.*
We encourage you to give at least 3 months a try, and provide quantity discounts to make it more cost effective. So now you can try Eastern Medicine based herbs along with whatever kidney health protocol you currently use.*
Try Kidney Herbals, 100% Satisfaction Guaranteed*
The links on this page will take you to the main web site kidney health category page. The main site is loaded with additional information. You can browse by category, read articles, and more.
Remember, the core of Eastern Medicine understanding and clinical practice is that the body can heal itself simply by getting the support it needs. Eastern Medicine identifies the following supportive methods: healthy diet - healthy lifestyle - acupuncture - dietary herbs and other natural methods.
Now you can experience this form of kidney support yourself.*
Click to Learn More About Kidney Herbals
© 2005- 2015 Get Well Natural LLC - Medically Advanced Natural Herbal Dietary Supplements
**The information provided on this site is for informational purposes only, not intended to replace your doctor's or other health care professional's advice or treatment. Nor is any information contained on or in any product label or packaging intended to provide or replace professional health care advice. Do not use the this site's information for diagnosis or treatment of any health problem, nor for prescription of any treatment or medication. Always consult with a healthcare professional before undertaking any diet, exercise, herbal or other supplementation program, taking any medications, or if you suspect you may have or already have any type of health problem. Do not stop taking any medication without first consulting your doctor.